We ended up with NO SNOW, or ice for that matter, yesterday. I'm sure it iced up overnight in spots, and that led to the two hour delay for schools this morning. That's the way this area rolls....we do have tons of rural back roads that wind around heavily forested areas, so there is danger aplenty for when it is icey...or snowy.
You might be able to surmise that I'm not a big fan of either. I spent my high school years in Colorado and by the time I left for the Air Force I was sure it would wait to snow until after I left. Sure enough, that year I left December 4th, and it didn't snow until December 5th. That's some luck!
My first duty station was Iraklion Air Station, Crete, Greece. The worst weather we had there was the rainy winters. It did get hot during the summers, but with a beach at our disposal it was great!
It's there I met my husband. Soon after becoming engaged we both received orders for other assignments. I got Bergstrom AFB in Austin, TX, and he received orders to Minot AFB, ND. Well, we certainly couldn't let the width of the continent from North to South keep us apart. I set out to swap orders with another airman.
It took some strings being pulled. Thankfully we were on a small base where everyone knew us, and loved us so the plans pulled through.
No one could believe I actually wanted to go to Minot though. They had a good time teasing us about it!
Love is blind and it makes us do some crazy things.
I left a month ahead of Big B, so I was the first to arrive in the frozen tundra, in March. Some areas might be experiencing spring-like weather at that time of year, since it was the latter part of the month, soon to be April. That's not the case for North Dakota,
no way, nuh uh!
(Think Sarah Palin's accent, because it's the same in ND). Ever seen
Fargo
? Yah?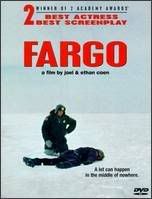 You get the picture.
Those ten foot high snow drifts that I spoke of yesterday are no joke in ND! We were snowed in many a Christmas while being stationed there.
In fact when Big B made is maiden journey out to the great white North he did in fact experience the great white blizzard...in April '92.
To think when I arrived, they handed me a parka and muckaluks I didn't think I'd be needing them! HA!
The best thing that came out of our torturous stay there was our firstborn puppy, kitten (DC) and child. Yep! ND is the state listed on LB's birth certificate!
Jack was our puppy, our first baby. He was a big, dark, Golden Retriever. He lived with us for nine glorious years. He's the reason I bawled during
Marley and Me
. If Marley was "the worst dog ever" than Jack had to have been the best dog ever. Everybody loved him. Although he was protective when strangers came to the house he was otherwise the sweetest, most gentle dog. He let the boys crawl over him, and would just lie there.
This would have been taken a short time after bringing him home.
Our first Christmas with our first baby
Brothers
Nature calls?
Our last picture with our brother~Jack O' Lantern (He first came home with us in October) August 1992-November 2001
Now that I'm depressed I'll move on...since I did steer off course a little!
I took AW and his girlfriend to see
Twilight
yesterday and I loved it! Can't wait for
New Moon
to come out as a movie!
It was too cute taking Alec's girlfriend along with us. He tends to be the child who becomes extremely embarrassed by his father or myself, so I was surprised that he wanted her to go along. She's a very nice girl, and cute too! They seem to be a perfect fit in their little emo way!
With her along I ended up solo. Oh well, I had a fun anyway!
Today I'm go to spend reading
Eclipse
. It's still raining out so it's the perfect thing to do, curl up by the fire with a good book!