Friday, May 1, 2009
I took my very first ATI tests today and passed both.
Posted by

Order & Chaos
at 2:51 PM
5 comments


Links to this post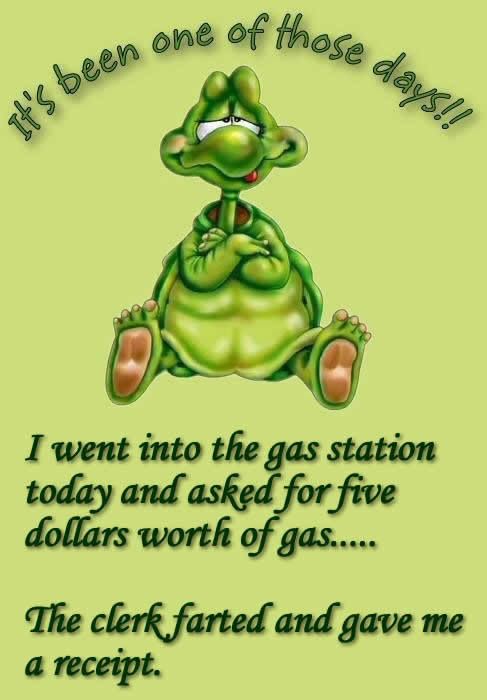 Could this week have been anymore stressful...or weird...or just plain tiring???
First off, just now I was checking our bank account and sometimes it's no fun being the family miser. I see an entry for proflowers.com and immediately searched my brain for something I'd sent recently. Nope, nada. I called Big B and asked him and got this response, "oh geez...yeah, maybe".
oops.
The light bulb clicked on instantaneously. Duh!!! How sweet is that!? He's sending me flowers!! I am so gushy mushy right now! I love getting flowers. I don't care that they wilt and don't last. It's more than that. It's romantic.
This past Sunday we had something happen in our family, soon after Big B left for a business trip (being a military wife I'm accustomed to the military version of Murphy's Law--
when the hubby leaves, things will go wrong!
). I alluded to it in a previous post. Sorry, I can't share. Just know it was something that would freak out any parent...even the most strong, solid, level-headed. The point is it happened, and started off this wacky week.
As far as Monday goes I'm drawing a blank. Tuesday we had
Drama in the Dugout
. To update, CB did call the AD on Wednesday. He couldn't do much for her as of the phone call, as I'm sure he had to confer with other administrators. He was supposed to have gotten back to her later that afternoon. As of last night he still hadn't done so. I tried reassuring her, telling her that it will probably take some time. Yes, it would be nice for him to just give a courtesy call to tell her it's being handled, or whatever.
Wednesday and Thursday were the last days of clinical at the LTC facility, for this semester. Wednesday went pretty smoothly, if I remember correctly. (I feel like I'm in the first stage of dementia.) Yesterday, ahem...I had to go and get a little oversensitive. Let me preface this by reminding all that my class only has 19 people in it. So we're sitting in the lobby waiting to get started with our day, and I'm sitting on the couch with two other classmates. One of them asks me to take a picture of her and the other one we are sharing the couch with. OK, no problem. They're long-time friends. Then classmate #1 proceeds to take pictures of everyone else, it seems, but me. Not that I want to be in any photos, but it's nice to be included. Speaking of inclusion. I go and talk to one of the classmates with whom I've become close and she informs me that Classmate #1 is having some sort of jewelry party this weekend, but did not invite her as she had everyone else, by way of snail mail. My friend had been handed an invite in person, as kind of an after-thought. Apparently several other classmates have been invited, and one of the nurses we worked with at the nursing home. Everyone, but me. I really did get very upset by this yesterday. I suppose it is the fact that I am sensitive, and it was sort of an emotional day anyway since it was our last, first clinical, and we had to say good-byes. Whatever. I don't expect to be best friends with everyone, but in my eyes if you're going to invite a good portion of a small class, why not
be nice
and invite everyone. Not everyone is going to go. I know this because several have plans for the weekend. I wouldn't even be attending, as we do have finals Monday and Tuesday and quite frankly that's what I'll be doing this weekend, besides throwing more mulch, weather permitting. It was so sad saying good-bye to my resident yesterday. She really made an impression on me. We did have a bit of a party/activities session for our residents, and a few of the other residents who wanted to join in. We did some sittercizing, balloon volleyball, one of our classmates plays piano and guitar and put on a small show, and we ended with the bunch of us students doing the
Hokey Pokey
. It was a blast!
We have the "swine" flu that is rampaging it's way across the globe. Evidently it's even hit Virginia, as of just
yesterday
. One of my friends knows of a Mexican family who just came back from a trip home, and one of their family members attends the local schools. It's kind of scarey to think of this child, this family, being carriers, or maybe they're infected. I've instructed both of my boys on how important it is to wash their hands, which usually isn't a big problem for LB, but AW isn't the best at it. I've also told them, knowing kids share lots of things, to not share anything...like sodas, etc.
Big B returned home safely yesterday with more of the
Rocky Mountain Chocolate Factory
apples. This time he brought back two caramel/chopped nut, one Oreo, and one with mini white & milk chocolate chips, one white chocolate coating. The boys are home from school today. Our county is celebrating its 250th anniversary. I will be heading out here in a few hours to take my Fundamentals and Mental Health ATI tests. I'm a bit nervous, but everyone has been passing, if not doing very well. Those who actually studied have been pulling the higher scores, and those who didn't, well they're happy to have passed. Go figure. For now I'll go finish up studying for it. Tonight we're supposed to have one of LB's baseball games, but it's also supposed to rain. We've had several games rained out, and so next week we're looking forward to a week full of baseball.
Tuesday, after I've taken my last final of the semester, we'll have a double-header, and it's Big B's 40th birthday. He's doing his annual May trip to Richmond for the Nascar race, this weekend. It's how he usually spends his birthday. We'll probably take him out to dinner some other night. I feel bad because I would have liked to have planned a party for him, but can you imagine? I'd truly have lost my last marble!
Posted by

Order & Chaos
at 7:43 AM
0 comments


Links to this post