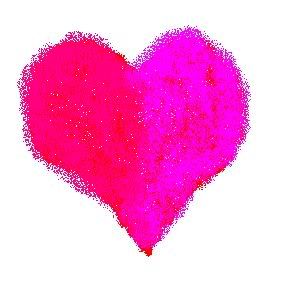 I truly and without a doubt appreciate those of you who take the time to stop by and even more so the support you offer. From the bottom of my heart--thank you!
Today ended the third week of my LTC clinicals and I must admit, I am bushed! It was a great day. You could definitely tell there was a full moon recently considering how odd things might've seemed today, nothing major, just a couple of atypical occurences. My resident who has dementia, who is basically non-verbal, albeit she mumbles pretty well, and I can understand what she's trying to say sometimes, was a regular chatterbox, and it wasn't just me who could understand her! Classmates who came in to practice administering meds via PEG tube or other skills, also understood what she was trying to say. It was almost crystal clear verbosity!
I also got a hug! I had changed her brief, and was dressing her for the day and as I was tucking her shirt down behind her she pulled me close and gave me the best bear hug a slight person of less than 100 pounds could give!! It made my day.
Now it's on to a weekend filled with, drum roll....studying! Yippee! I'll probably be posting less over the next few weeks, but will check in every few days. We're in the downhill slide and gaining speed as the days race by!