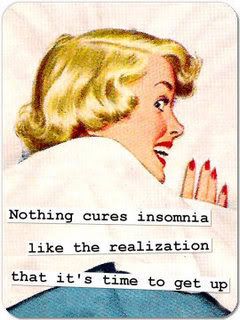 Insomnia
: trouble falling asleep, staying asleep, or waking up too early.
How about all the above?
That's me! It goes in cycles. I'll have a few nights where I either wake up in the middle of the night, such as tonight, or I wake up around 4 a.m.
Either way, not good!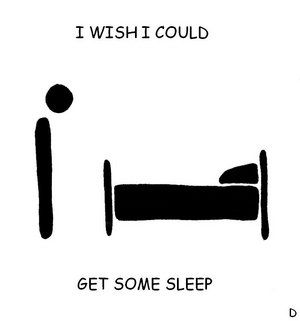 Then I guess because I am so exhausted I'll have a few nights where I'll sleep like a log, and every parent's dream...
through the night! Too bad I'm 37 years old! Might as well be an infant!
One cause of insomnia is stress. No!? You don't say!
"Having un-refreshing sleep (not feeling well rested), even after sleeping 7 to 8 hours at night". 7-8 hours!? If only! My average these days is probably more like 5 and that's a stretch many nights.